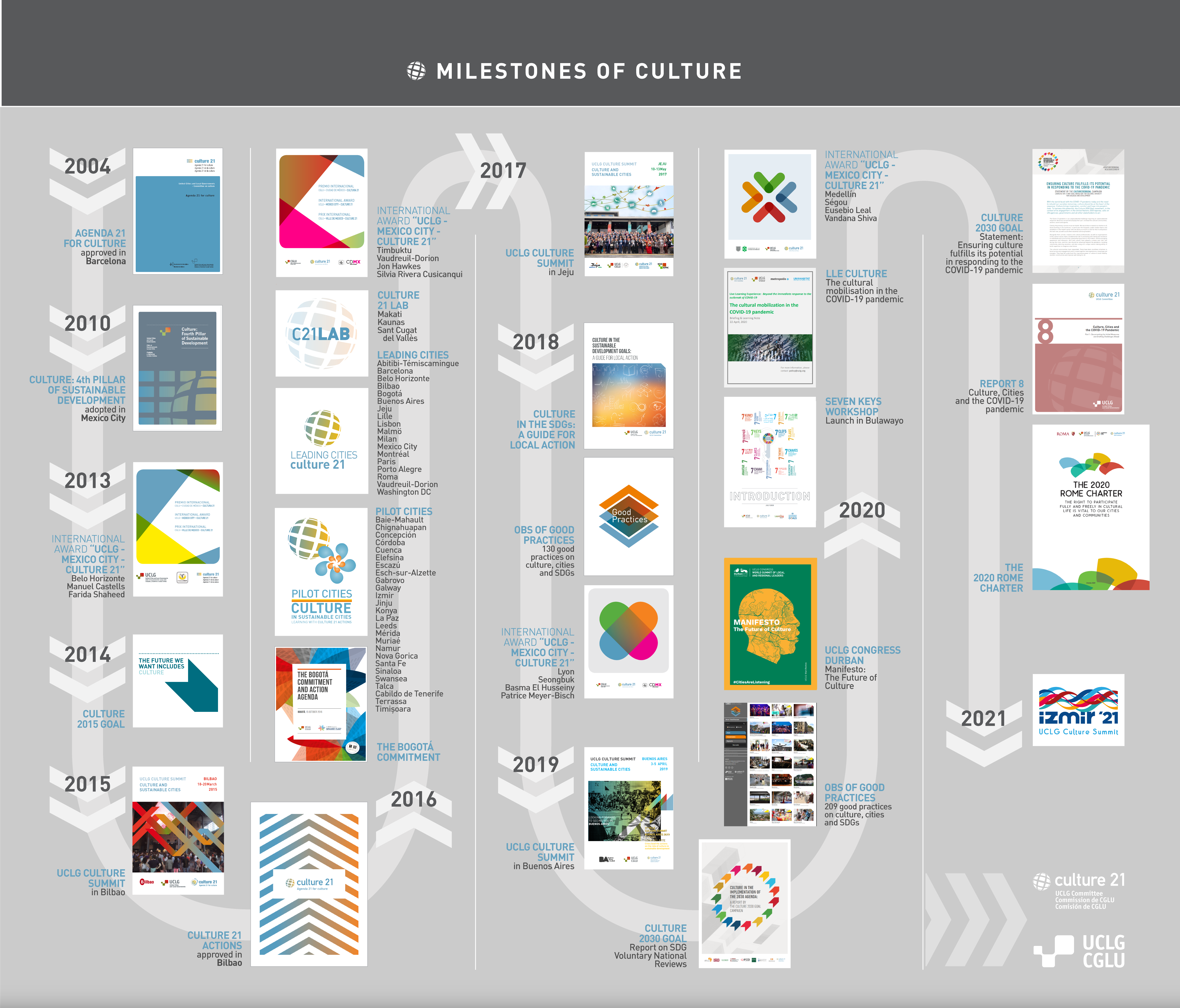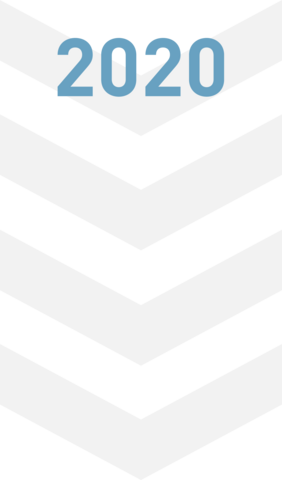 December. The "OBS" interactive database reaches 230 good practices.
Organisation of the first-ever Seven Keys workshop in Bulawayo.
November. The 2020 Rome Charter is approved by the UCLG World Council, held in Guangzhou and online.
The UCLG World Council announces the Pact for the Future with the axes People, Planet and Government; to be shaped in 2021-2022 and where the cultural component is expected to have a strong place.

Celebration of the 17th meeting of the UCLG Committee on Culture.

Launch of the UCLG knowledge hub, including the LLE on the cultural mobilization in the COVID-19 pandemic.
October. International hybrid conference on the 2020 Rome Charter.
Participation in the activities CultureXClimate organised by the Climate Heritage Network.
July. The #culture2030goal statement is endorsed by the President of the United Nations General Assembly.
The #culture2030goal campaign organises the side-event "Culture – An Accelerator Under-Used? Realising the Potential of Culture for Short-term and Long-term Sustainable Development" in the context of the United Nations High Level Political Forum 2020 (HLPF2020).
June. Publication of the report "Culture, Cities and the COVID-19 Pandemic - part 1: Documenting the Initial Measures and Drafting Challenges Ahead".
Launch of Ciudad(es)Cultura, the collaborative digital platform of Iberoamerican cities, initiated by Mexico City, Buenos Aires, Barcelona, Bogotá, Lisbon and Lima.
May. Presentation of the 2020 Rome Charter to the UCLG Executive Bureau, held in Rome and online and connected to the Local4Action Hubs.
Announcement of the winners of the "International UCLG Award - Mexico City - Culture 21", recognizing Medellín and Ségou (winning cities), as well as Chiang Mai, Concepción, Manchester, Ramallah, San José de Costa Rica, Ulaanbaatar and Yopougon (special mentions). Eusebio Leal and Vandana Shiva are the personalities awarded.
April. The #culture2030goal campaign publishes the Statement "Ensuring culture fulfils its potential in responding to the COVID-19 pandemic".
The UCLG Presidency publishes the Decalogue for the post COVID-19 era, which includes a full chapter dedicated to culture.

Organisation of the online Live Learning Experience on the cultural mobilisation in the COVID-19 pandemic, in the context of the "Beyond the Outbreak" series.

Participation in the Global SDG Festival of Action, held online.

 

March. Opening of the page in our website dedicated to the cultural mobilization of cities and local governments in the COVID-19 crisis.

February. World Urban Forum (WUF10) held in Abu Dhabi and devoted to culture and innovation; it concludes with the Abu Dhabi Declared Actions.

Culture at Work Africa - Networking workshop in Zimbabwe.