Delivering A Culture Goal 
for Global Agendas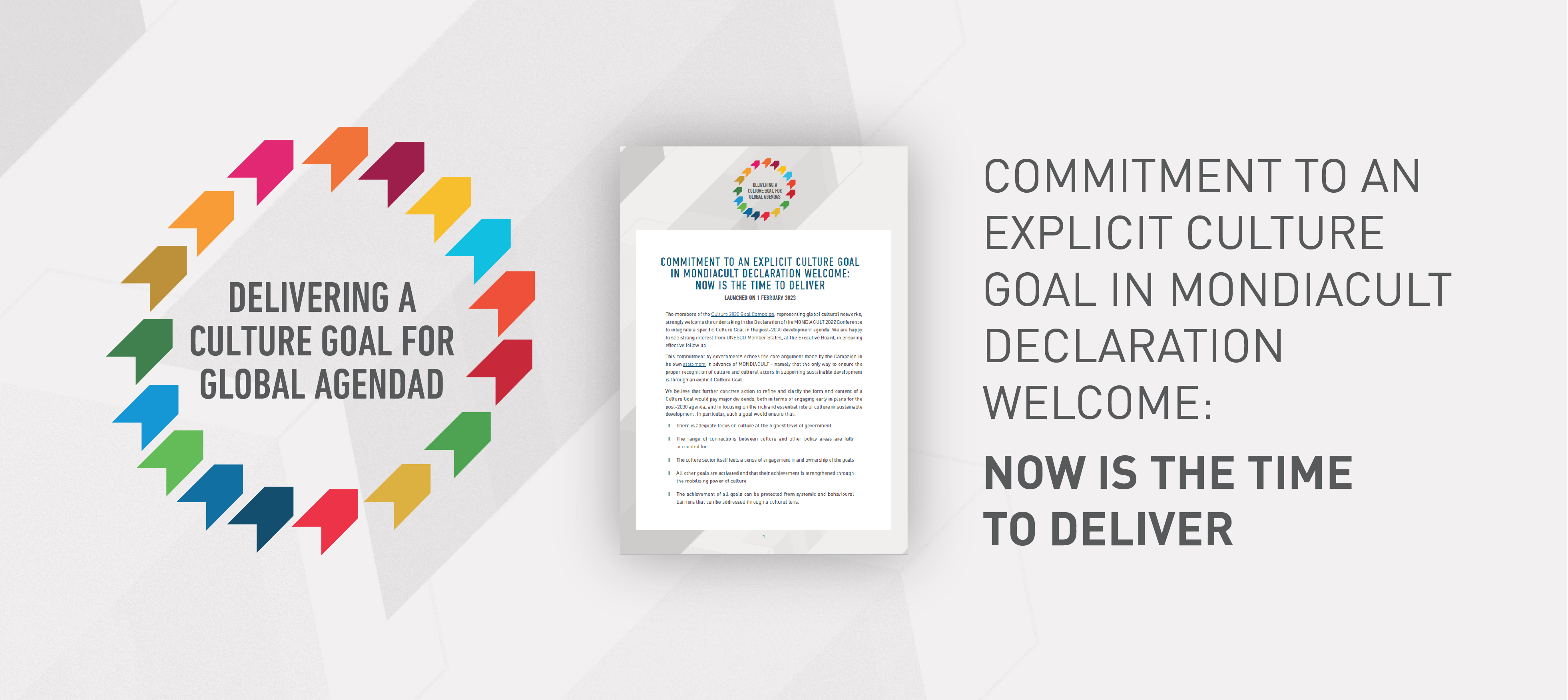 Following up the inclusion of the need for a Culture Goal to be included in global agendas for sustainable development in UNESCO's Mondiacult 2022 Conference final Declaration, the #culture2030goal campaign has recently released a Statement asking for transformative action towards concrete implementation. 
#culture2030goal #Mondiacult2022:
Proposing a Culture Goal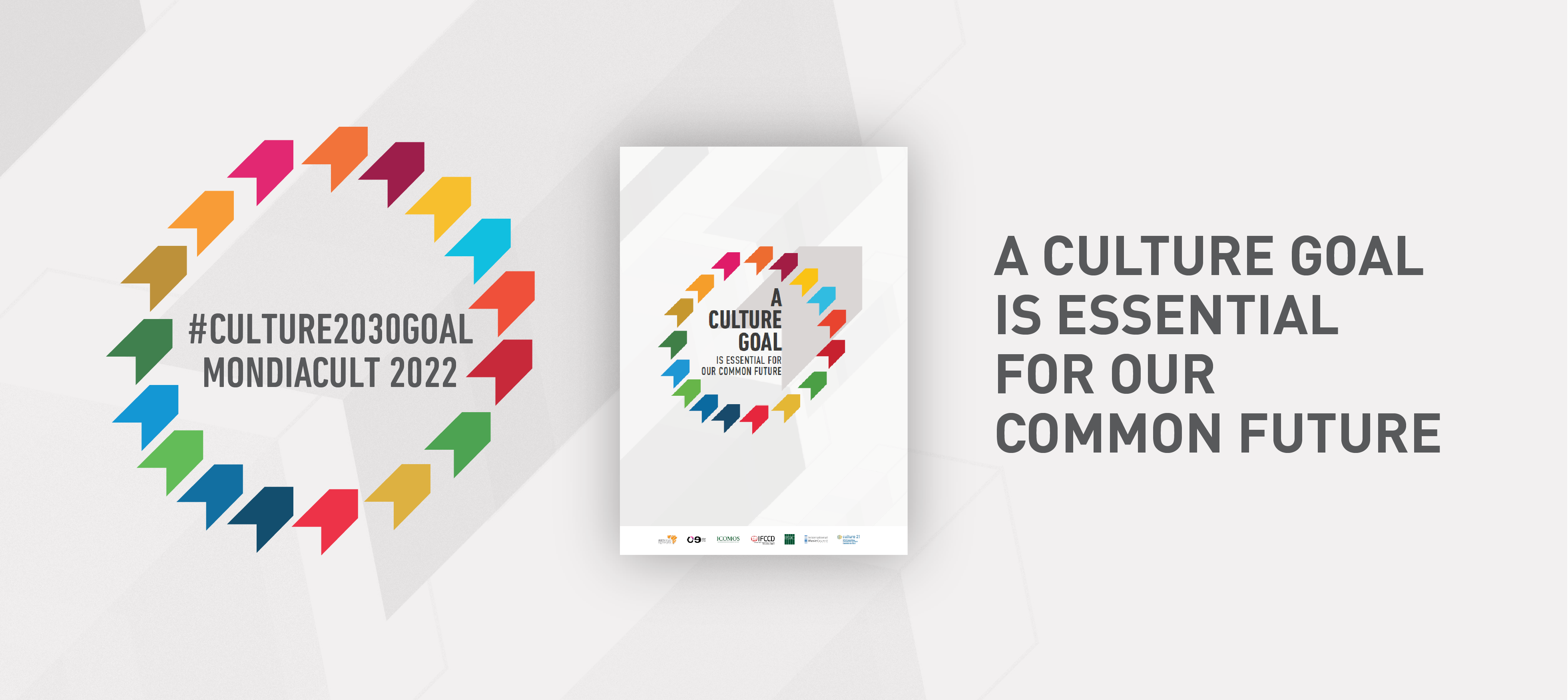 In the context of UNESCO's #Mondiacult2022 Conference on Cultural Rights, the #culture2030goal campaign organised various sessions and presented a proposal for a dedicated Goal on Culture in the post-2030 sustainable development frameworks. 
 
#HLPF 2022 #culture2030goal
side event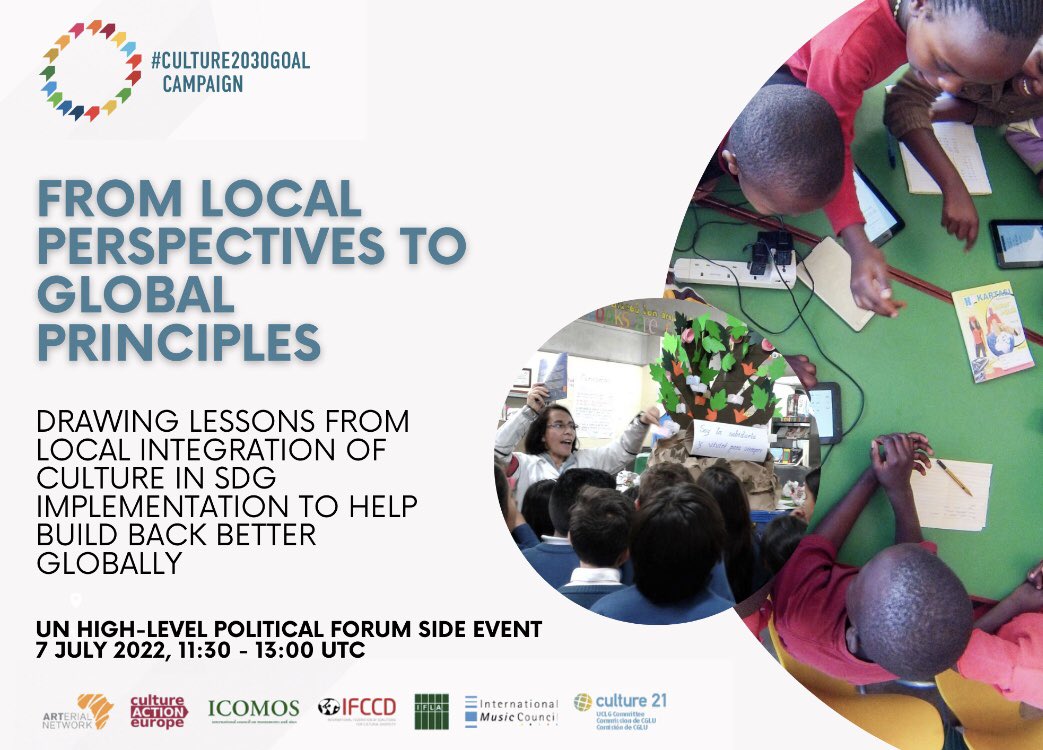 In the context of the annual High-Level Political Forum (HLPF) 2022, the #culture2030goal campaign organised a side-event entitled "From Local Practice to Global Principles. Drawing from local integration of culture in SDG implementation to help build back better globally", which highlighted how cultural actors, institutions and considerations are being integrated into local development strategies, and the lessons this offers for efforts to deliver sustainable development by 2030 and beyond. 
The session recording is available on Youtube in English and a detailed article is available here.
#ResiliArt x #Mondiacul2022
#culture2030goal event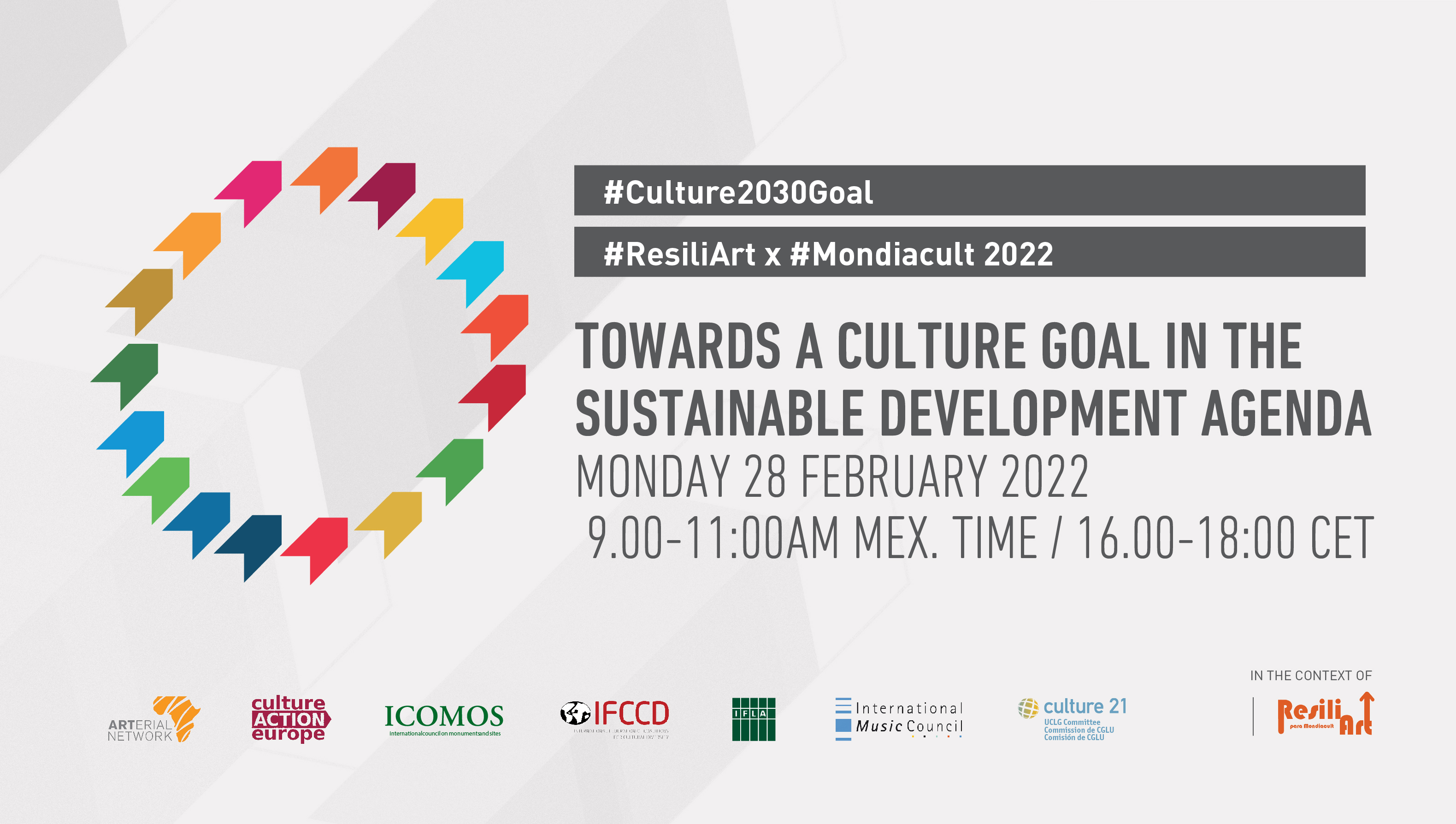 The potential of culture to drive sustainable development is too often unrealised. In a world where resilience, creativity, cohesion and a right-based, people-centred approach are more essential than ever, we simply cannot afford to leave culture out in our efforts to respond to global challenges and build a better world.
How can we ensure a higher place for culture on the agenda, and so trigger the necessary shift of paradigm?
Entitled "Toward a Culture Goal in the Sustainable Development Agenda", the #culture2030goal campaign ResiliArt x Mondiacult event explored how to do this, and the potential explicit priorisation of culture to make a difference. In doing so, it also offered insights into how we can do better today. both in designing culture policies that support sustainable development, and in designing sustainable development policies that integrate culture fully.
The concept note of the event as well as the video recording of the session are available below:
Report on Culture in the VLRs
A renewed vision