You are here
Study visit in Lyon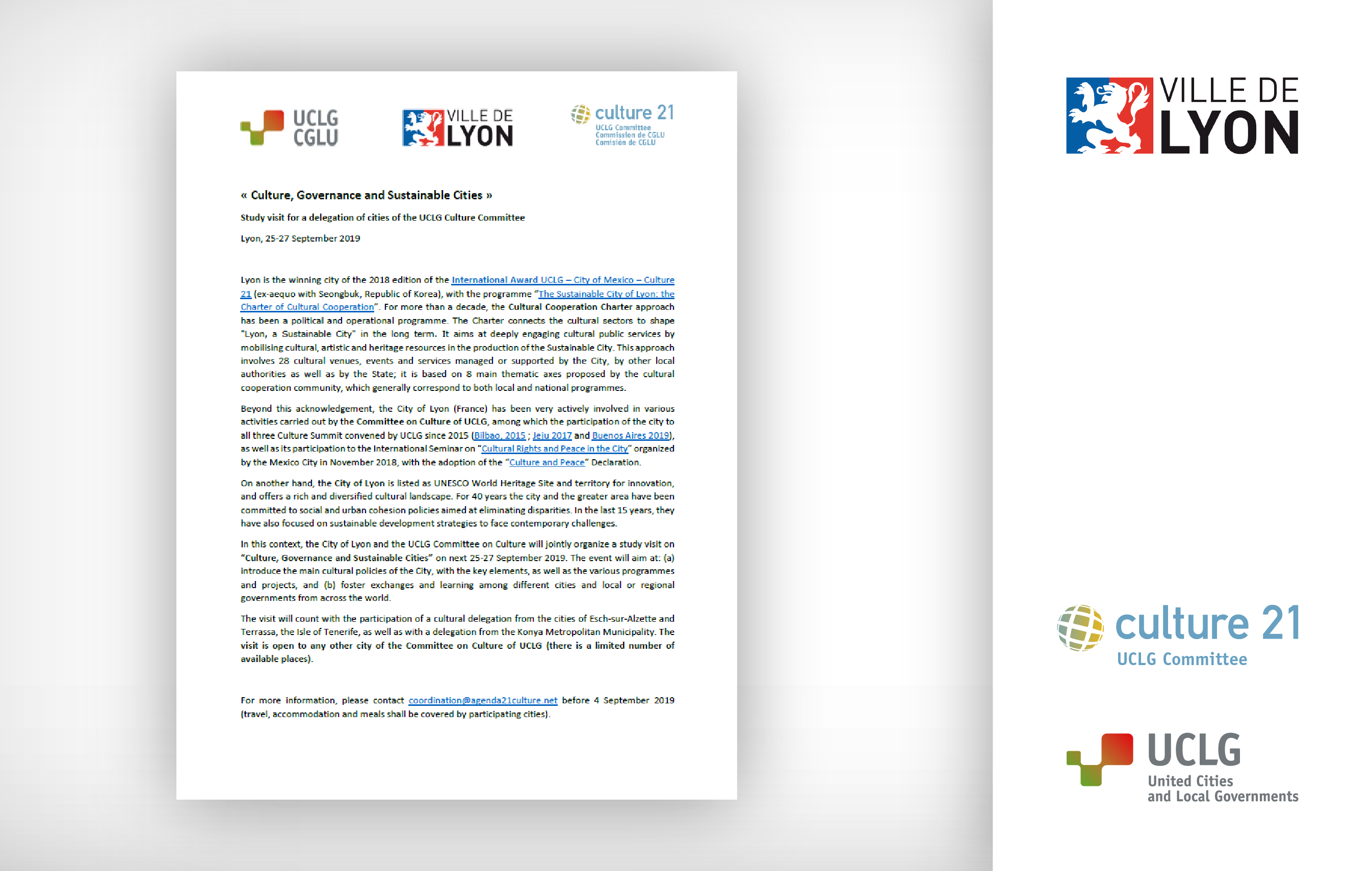 As winning city of the International Award UCLG - Mexico City - Culture 21 (ex-aequo with Seongbuk, Republic of Korea), and given its extensive experience on culture and sustainable development, the city of Lyon together with the Committee on Culture of UCLG will organize a study visit on"Culture, Governance and Sustainable Cities" in Lyon on next 25-27 September 2019.
This visit will be a peer-learning event, and will aim at:
(a) introduce the main cultural policies of the City, including key elements, as well as the various programmes and projects, and
(b) foster exchanges and learning among different cities and local or regional governments from across the world.
The visit will already count with the participation of a cultural delegation from the cities of Esch-sur-Alzette and Terrassa, the Isle of Tenerife, as well as with a delegation from the Konya Metropolitan Municipality.
It is open to any other city of the Committee on Culture of UCLG according to a limited number of places.
We invite all cities of the Committee interested in participating in this peer-learning meeting to contact the Secretariat of the UCLG Committee on Culture before Wednesday, 4 September 2019.