You are here
Home
»
News
»
Culture at COP27: Amplifying Arts, Culture and Heritage Voices Around the 2022 UN Climate Conference
Culture at COP27: Amplifying Arts, Culture and Heritage Voices Around the 2022 UN Climate Conference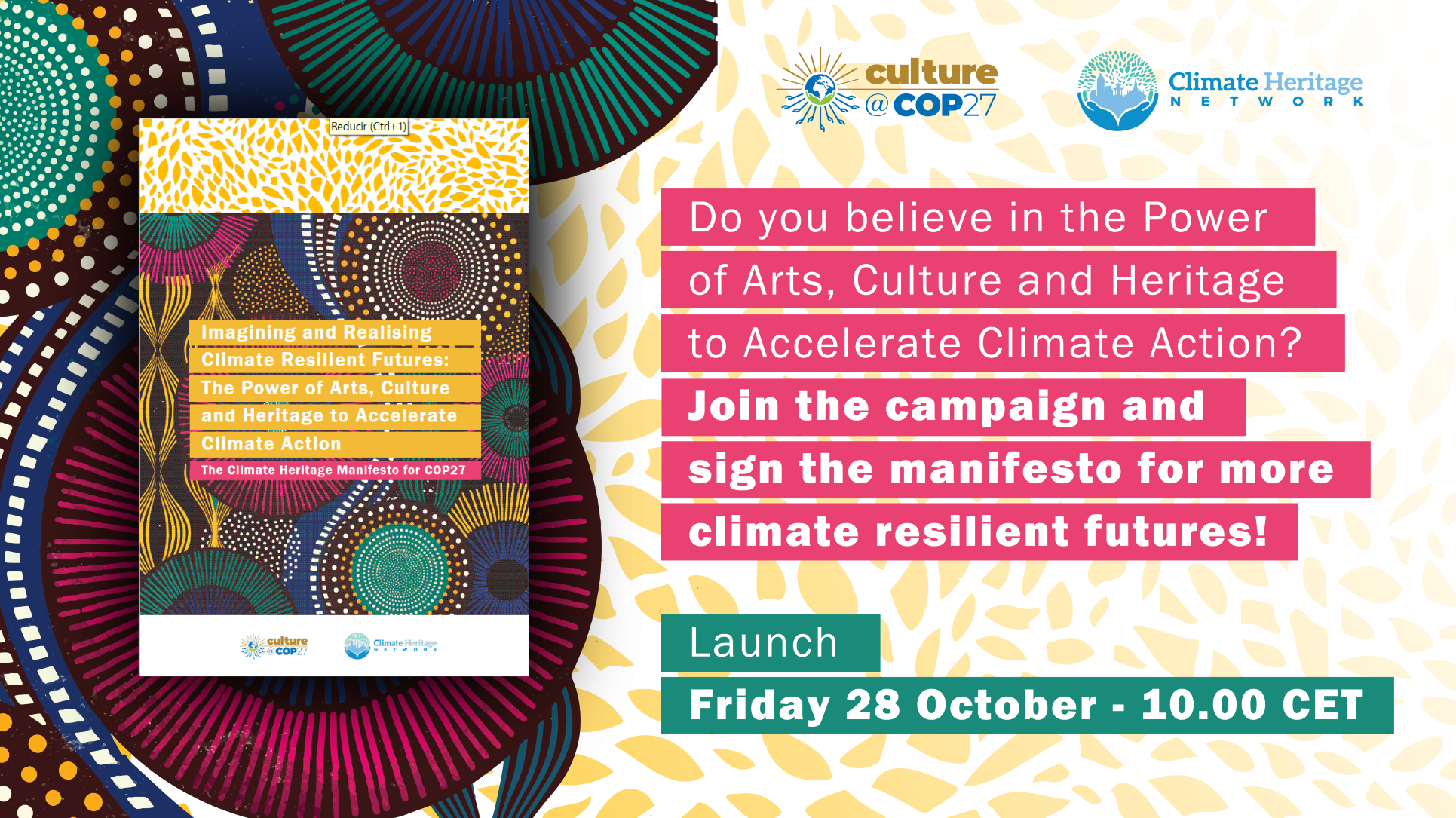 From next 6 to 18 November 2022, the world's focus will be on the city of Sharm el-Sheikh where the Government of the Arab Republic of Egypt is hosting the 27th Conference of the Parties to the United Nations Framework Convention on Climate Change – also known as COP27.
In this context, and continuing the work of UCLG on issues that relate climate and culture, the Committee on Culture has been working in stretch collaboration with the Climate Heritage Network towards this important gathering. As part of the network and co-leader of the CHN Working Group 5, and among various other strategic activities aiming at amplifying arts, culture and heritage voices in and around COP27, we have co-elaborated, together with other partners, a Manifesto, in line with the Manifesto elaborated in the context of COP26 (Glasgow, 2021). 
The Manifesto, entitled "Imagining and Realising Climate Resilient Futures: The Power of Arts, Culture and Heritage to Accelerate Climate Action", is available in English, French, Spanish, Portuguese and Arabic. It provides key messages on culture and climate change aimed at the 2022 United Nations Climate Conference (COP27) and beyond. It seeks to activate those involved in arts, culture, and heritage to take climate action through communication and engagement, inspiring and assisting their constituents, members and audiences to increase ambition; to change their own behaviours; and to engage with climate change policy development at local and national government and intergovernmental level.
We invite you to sign the Manifesto!