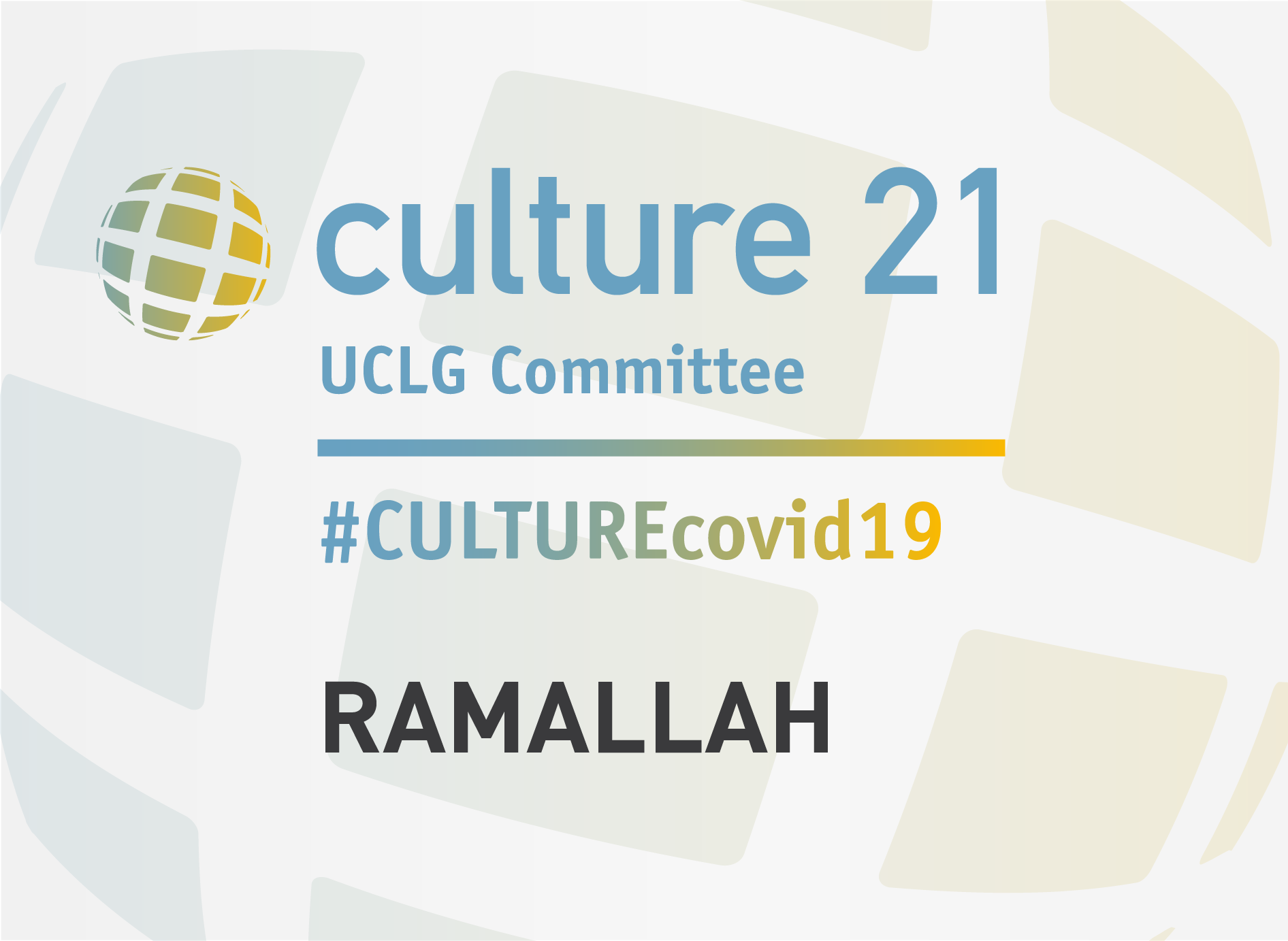 Culture in Ramallah – Covid-19
30 April 2020
Ramadan. The city celebrates the holy month of Ramadan, and one of the major celebrations is the
lighting of Ramadan Lantern at the city's major landmark. In 2020, the Governor of Ramallah and the Mayor of Ramallah greet citizens for the beginning of the holy month in an event that was streamed live for citizens to celebrate from their homes.
Easter's Holy Fire ceremony. This centuries-old ceremony is held annually one day preceding Orthodox Easter. At the Orthodox Church in Ramallah, the Governor and the Mayor of Ramallah received the Holy Light coming from the Church of the Holy Sepulchre in Jerusalem. The ceremony was broadcasted live to reach thousands at their homes worldwide.
4 April 2020
Awareness Campaigns
Sending awareness messages, educational posts on social media about protective and precautionary measures
Updating citizens through social media about the measures that are taken across the city
Using multi-media methods to reach all segments
Educating all city segments to find their household location through GIS: check video: https://bit.ly/2X0ixBo
Joining the global campaign initiated by the Creative Cities Network - pioneered by UNESCO: #weRculture to ask representatives in the creative industry to share awareness messages with their communities. Ramallah is a member of the UNESCO Creative Cities Network, and works to leverage the platform for the benefit of the community.


 
Online Cultural and Social activities
Virtual Story-telling for kids through social media accounts city senior volunteered to tell stories to kids through the municipality's social media pages. Watch the video here: bit.ly/3aCLRSC

The Forum of Expertise, continues its activities online; city seniors arrange virtual languages

n

classes, exchange online-books, e-games, and share virtual tours. Learn more about the Ramallah Forum of Expertise here : bit.ly/39Aj9R40

Commemoration of the Land Day in Palestine, on 30th March, a day when all Palestinians commemorate land loss and martyrs who were killed in 1976; normally on this day; events are held in the country, where thousands of Palestinians gather to celebrate the day; due to the current situation, the municipality adapted the event to be a family celebration at home, by first asking families and kids to prepare paintings and drawings about the Land Day, and share them on social media. Also, the municipality arranged a trail to visit neighborhoods in the city and sing together from houses' balconies different Palestinian national songs while raising Palestine's flag

.

"Ramallah Spring, Keep your home green". This event invites everyone to plant the city; due to the current circumstances, the municipality asked citizens to plant their homes; an online call for whom are interested to participate in the home-planting event was published, citizens submitted online requests through a form linked to the municipality's GIS application; to document the exact location of requests, as to distribute plants to citizens' homes.
SDG 17: Partnerships for the Goals
Like no other time, the world needs to be connected, and to bring efforts together to overcome the current and future critical conditions. Ramallah as an active member in several global networks, such as : UCLG, MC2CM, ICMA, Metropolis, GRCN, Creative Cities, and others - alongside its twining-ship with more than 35 cities, has been aiming to leverage these partnerships to firstly stand side-by-side with partners, exchange knowledge, and share resources and good practices in facing the COVID-19 pandemic and its consequences.

It is a deep belief that cities' responsibility knows no boundaries, and that all communities should be hand-in-hand to assure every person is safe and protected.
Source: "Ramallah Measures over COVID-19", made available by Sally Abu Bakr, Director of Culture and Social Affairs Department, Ramallah Municipality. The full document is avaliable here.