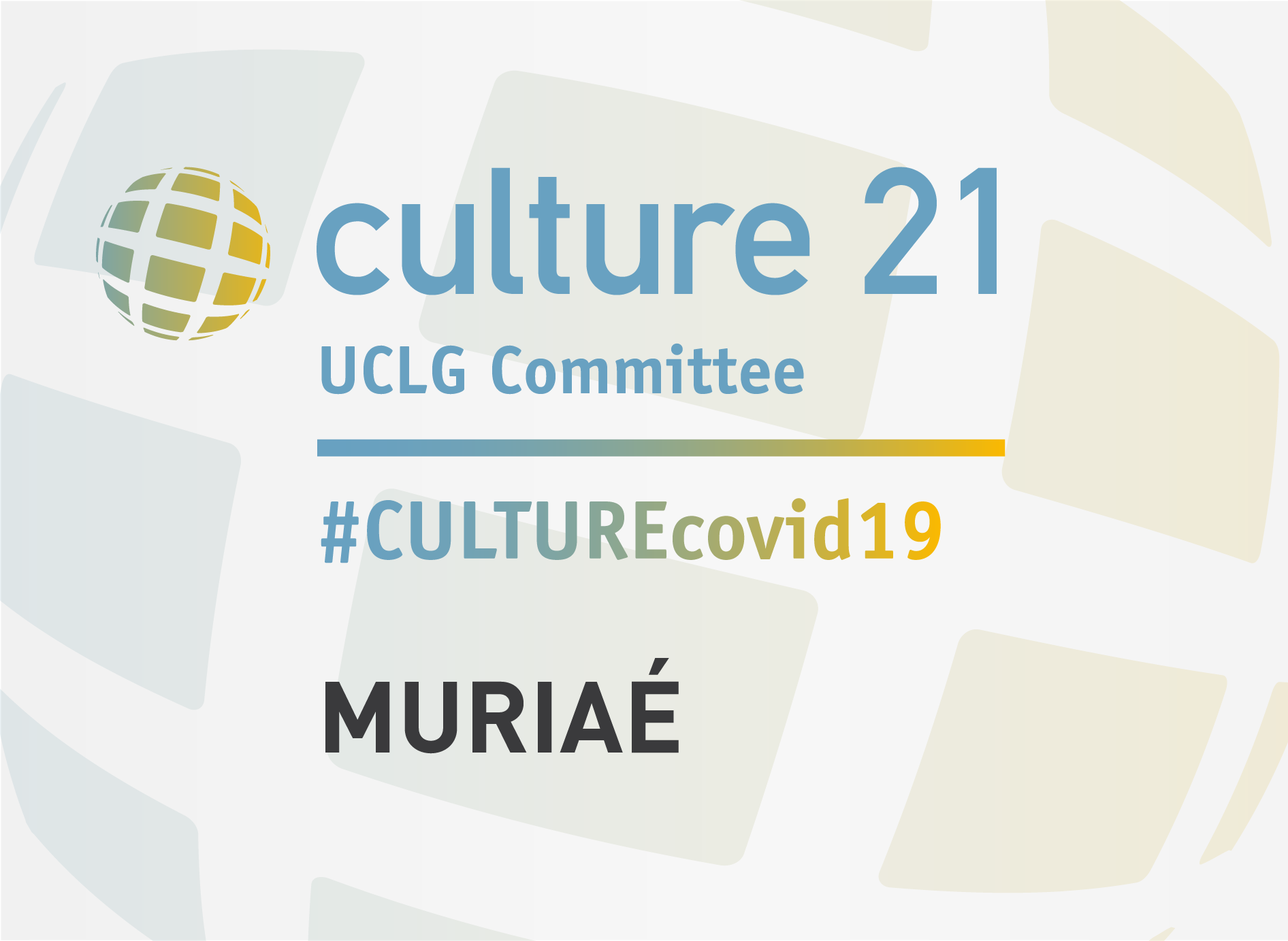 Muriaé Vive Culture - Without Leaving Home
In the context of the Agenda 21 Pilot City, Muriaé has developed a set of actions to prevent and combat the spread of COVID-19, by encouraging the restriction of public circulation with the provision of cultural content.
GOOD MORNING WITH ART: Daily tips with online content on topics, artists and important experiences in Art and Culture around the world.
PRODUCTION OF SCHOOLS OF ART: Art Schools provide exclusive content on FUNDARTE's social networks, free Online Library.
FUNDARTE CONTENT: Creation of the FUNDARTE YouTube channel, to make its own content available and financed by the municipal law to encourage culture.
WE WANT YOU IN THE STORIES: A proposal for the citizens to show in photos the most important and relevant things in these pandemic times from your home's perspective.
MSA - MOBILIZATION "SHARED ART": Virtual presentations by artists from Muriaé to collect essential food boxes for the population they need during the Pandemic.
#PRANÃOESQUECER (not to forget): Virtual agenda to maintain virtual actions on the commemorative dates of Culture in the municipality, while in pandemic time.
INCREASINGLY CONSCIOUS CITY: Joint action by government sectors of the municipality for prevention and awareness of restrictions and daily practices during the time of Pandemic.
This page is also available in Portuguese and Spanish.