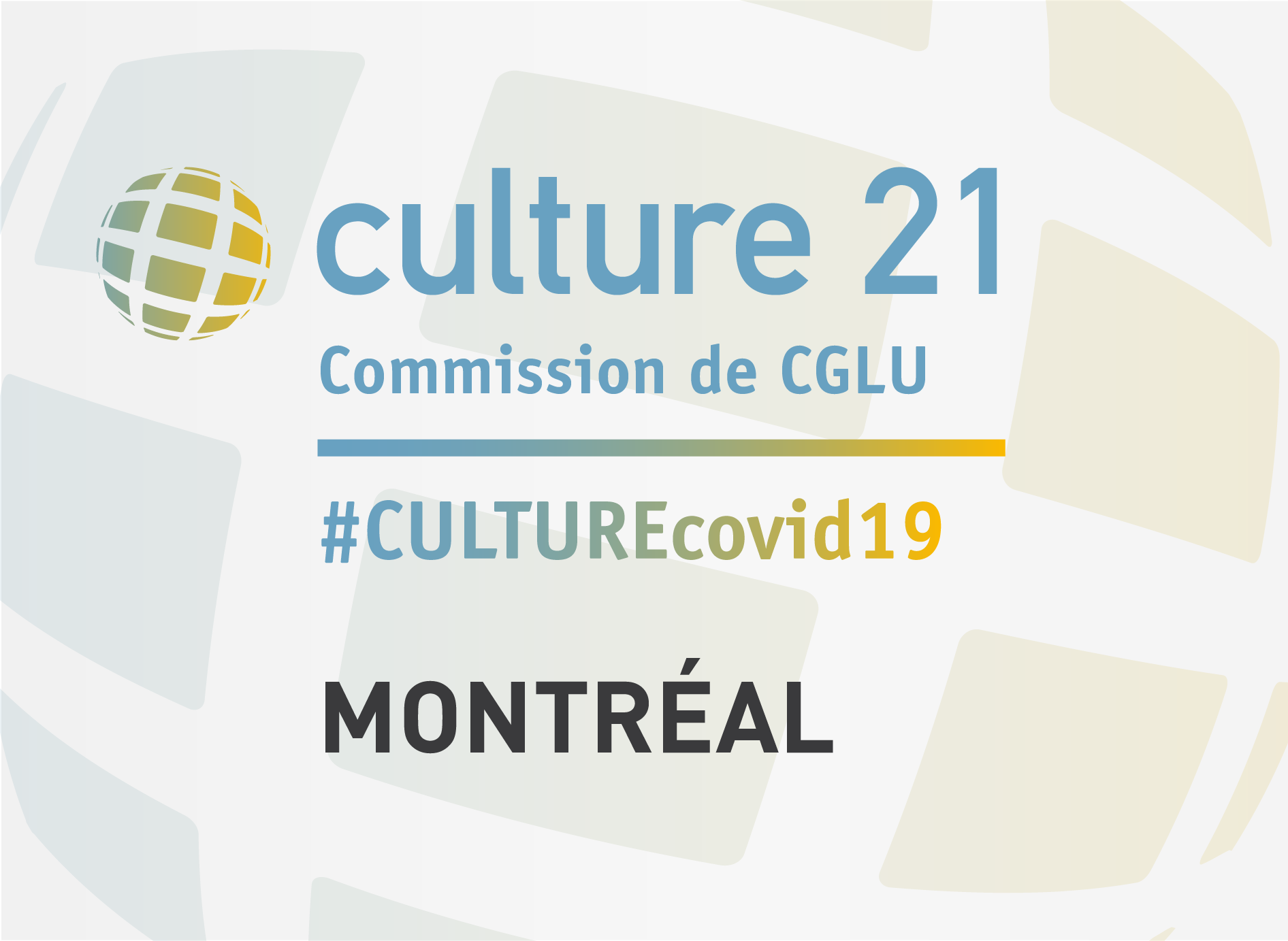 Cultural initiatives of the City of Montréal in the context of Covid-19
The City of Montréal has developed initiatives allowing citizens to access cultural content virtually.
Libraries
Simplified access to online resources (remote subscription now possible).
Increase in the number of borrowings on the e-book platform from 5 to 10.
Monitoring of digital borrowings to increase the number of available copies of the most popular titles.
Enhancement of online collections, especially those aimed at young people.
Implementation of measures to avoid penalizing users: postponement of return dates, renewal of expired subscriptions, discontinuation of late notices.
Frequently Asked Questions on the website bibliomontreal.ca
Municipal Museum: MEM Montreal's Centre of Memories
The Accès Culture network
Several Culture Houses "maisons de la culture" (Marie-Uguay, Ahuntsic-Cartierville, Plateau-Mont-Royal, etc.) offer citizens, via their social networks, cultural programming accessible online.
Dissemination via social media of municipal cultural proposals and content from network partners. 
Art public Montréal (website artpublicmontreal.ca)
Daily publication on Facebook highlighting a work of art or a mural.
Conseil des arts de Montréal
Support and exceptional acceleration of grants' payments
Communications
Suggestions for various cultural activities every week on the City's website: montreal.ca