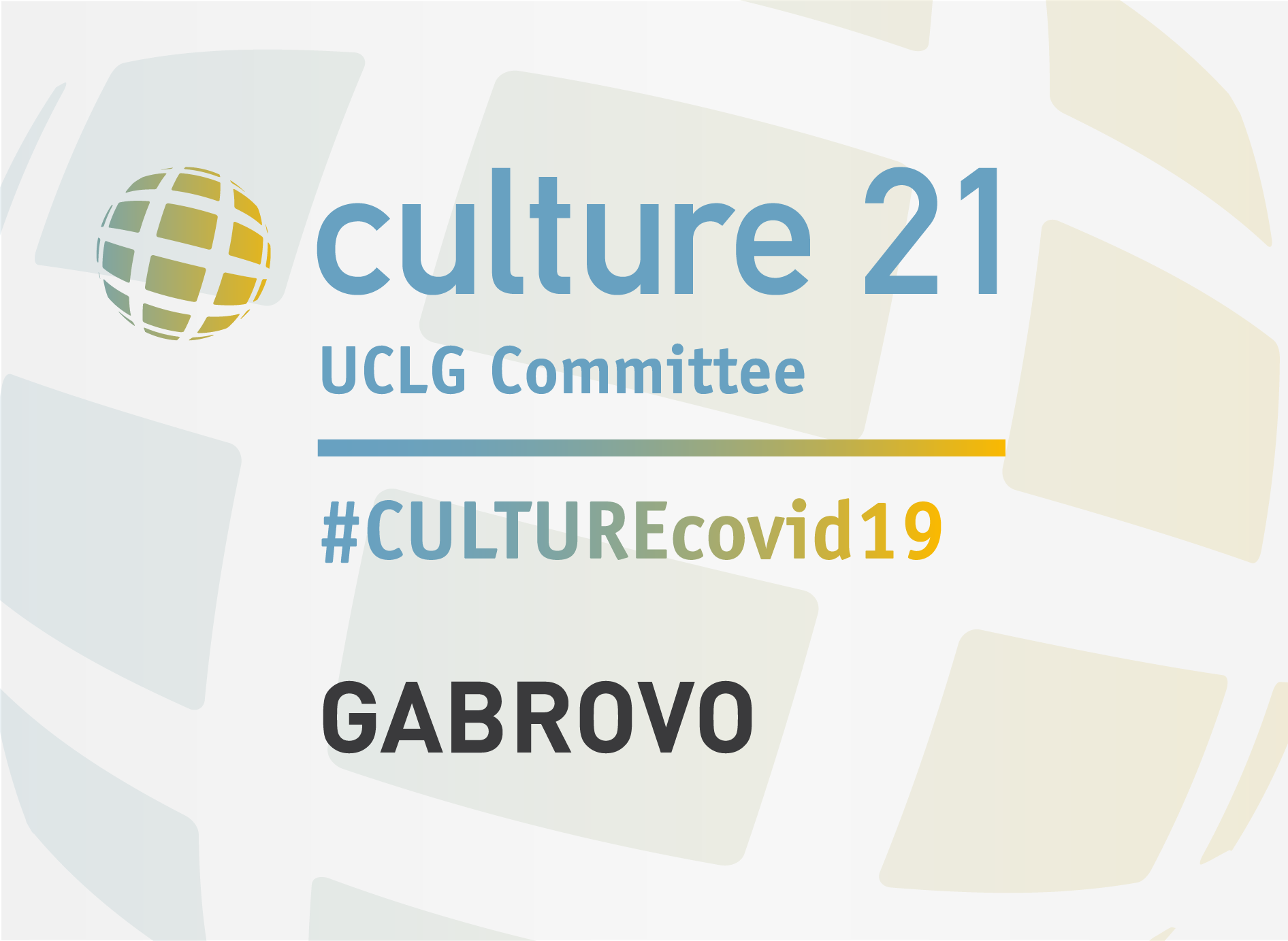 Gabrovo – CULTUREcovid19 page
20 May 2020
The Carnival in Gabrovo happened, albeit in an unusual way. Thousands of residents were on their balconies and windows, dressed in their carnival costumes. There was also a carnival procession in the streets, at a distance in accordance with the security measures. More than 90 000 people watched the CARNIVAL on – line.
CARNIVAL during lockdown is happening for the first time in Bulgaria. Gabrovo city famous worldwide as a Capital of Humor and Satire is the organizer of this unique event during Covid 19 crisis. Annually in Gabrovo a lavish Carnival is organized with hundreds of participants, audience, guests from all over Bulgaria and abroad. The COVID-19 pandemic was confirmed to have spread to Bulgaria when the country's first case was confirmed precisely in Gabrovo, but the epidemic did not frighten the Gabrovian residents and failed to break their spirit.
Some pictures from the event are available - ENJOY!

12 May 2020
Gabrovo is known and famous as the world Capital of Humor and satire. Every year the municipality organizes the International Festival of Humor and Satire and its culmination – the Gabrovian Carnival.
This year there will be no street parades and concerts instead, the municipality is planning to engage people all around the world and celebrate the Carnival without violating the physical distancing. The idea is to create something memorable and unique.
The Carnival invites people to submit pictures of:
The most carnival, cheerful and colorful balcony, yard or window.
The best disguised family.
A carnival pet, which "traditionally" is a cat, looks like a cat or wants to be a cat, and is sympathetic to the carnival spirit at home.
Attention! The contest is open for all balconies, terraces, windows, from any city, from the whole world, BUT GABROVO DOES NOT (YET) WELCOME AND ACCEPT VISITORS AND GUESTS! WE STAY AT HOME, ON THE BALCONIES! The event will be on 16th May 2020, from 19.00 to 21.00.
You can send your photos or videos from 11th May to 18th May 2020 on Facebook with the hashtag #Gabrovo2020 or by email carnival@gabrovo.bg. Winners will be chosen by voting on the Facebook page of the Carnival - Carnival Gabrovo @ Сarnival.Gabrovo. It's like we're in the square, but without a square. More information about the CARNIVAL: in this website
Let's elevate the spirits of the neighbours, of Bulgaria, of the whole World!