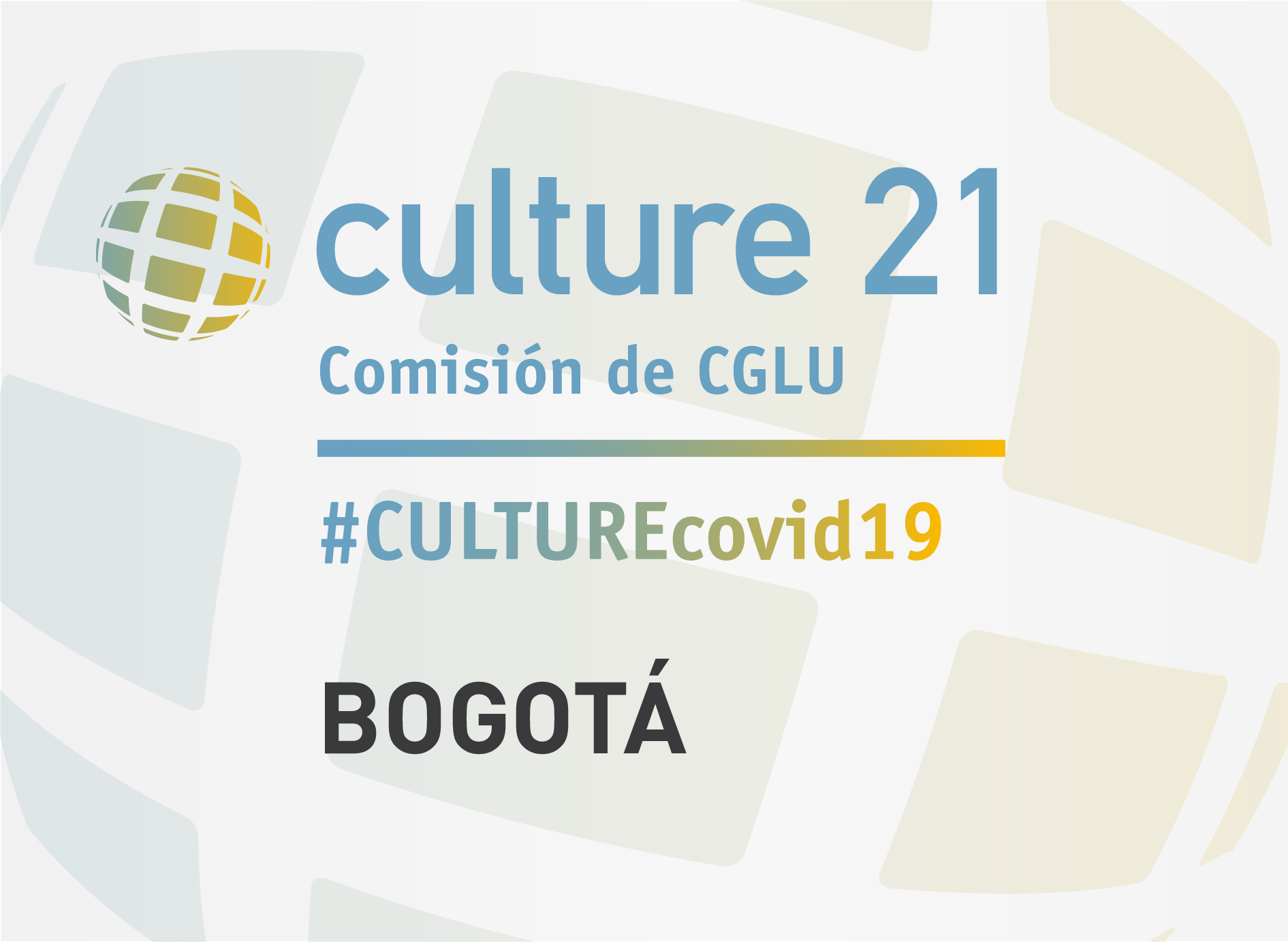 Ciudad(es) Cultura
Bogotá, together with Mexico City, Barcelona and Buenos Aires, join forces to celebrate cultural diversity and enrich culture throught a iberoamerican cities' collaborative platform: CIUDAD(ES) CULTURA. See the launch video.
Some of the initiatives being carried out in the Culture Sector in the context of the crisis over the coronavirus pandemic
The Directorate of Citizen Culture carried out a simulation to understand the challenges of isolation, citizen behaviour, difficulties in complying with physical distancing measures and monitoring the attitudes of Bogota's citizens to quarantine.
 
The Library System of Bogotá organized a whole strategy with different options so that children, youth, families, adults and the elderly could enjoy content focused on self-care, encounters, storytelling and reflection. All the information can be found at this link:  https://www.biblored.gov.co/BibloRed-en-mi-Casa
 
From the Institute of the Arts "Idartes", a strategy was also generated so that citizens enjoy its offer at home with a perspective of self-care and tranquillity. The offer focuses on the promotion and circulation of content through digital platforms, establishing effective bridges of communication and allowing the city to incorporate art as part of its daily life: https://idartes.gov.co/es/noticias/idartes-se-muda-tu-casa
 
The Bogota Philharmonic Orchestra offers virtual concerts to accompany the days of isolation and has a library specializing in music. It also has a virtual classroom where it shares with the city and the world the artistic and pedagogical knowledge of musicians from the professional orchestra and artists who are part of its educational project: https://filarmonicabogota.gov.co/
 
"Idartes" also opened the virtual doors of the Bogotá Museum so that citizens can continue to foster cultural dynamics of understanding and appropriation of the capital that promote the development of reflective positions on the past, present and future histories of the city and its inhabitants, which in turn promote the full exercise of citizenship and the right to culture: https://idpc.gov.co/
 
The local broadcasting company, "Canal Capital" launched a strategy to invite citizens to tell their stories in the midst of this season of isolation and quarantine. Also, the special time "Aprende en Casa" (Learn at home) was lanched: https://bogota.gov.co/mi-ciudad/salud/coronavirus/franja-especial-aprende-en-casa-en-canal-capital . "Aprende en Casa" (Learn at home) is the name of the programme aiming to guarantee access to educational content for as many students as possible, during the time when they are not attending educational institutions. This educational content segment is broadcasted from Monday, 23 March, from 8 to 10 a.m. and 2 to 4 p.m., Monday to Friday. The content is for children and young people, in different formats and durations, and includes teaching guides prepared by the Bogotá Education Department.