You are here
The Rome Charter-Agenda on Cultural Rights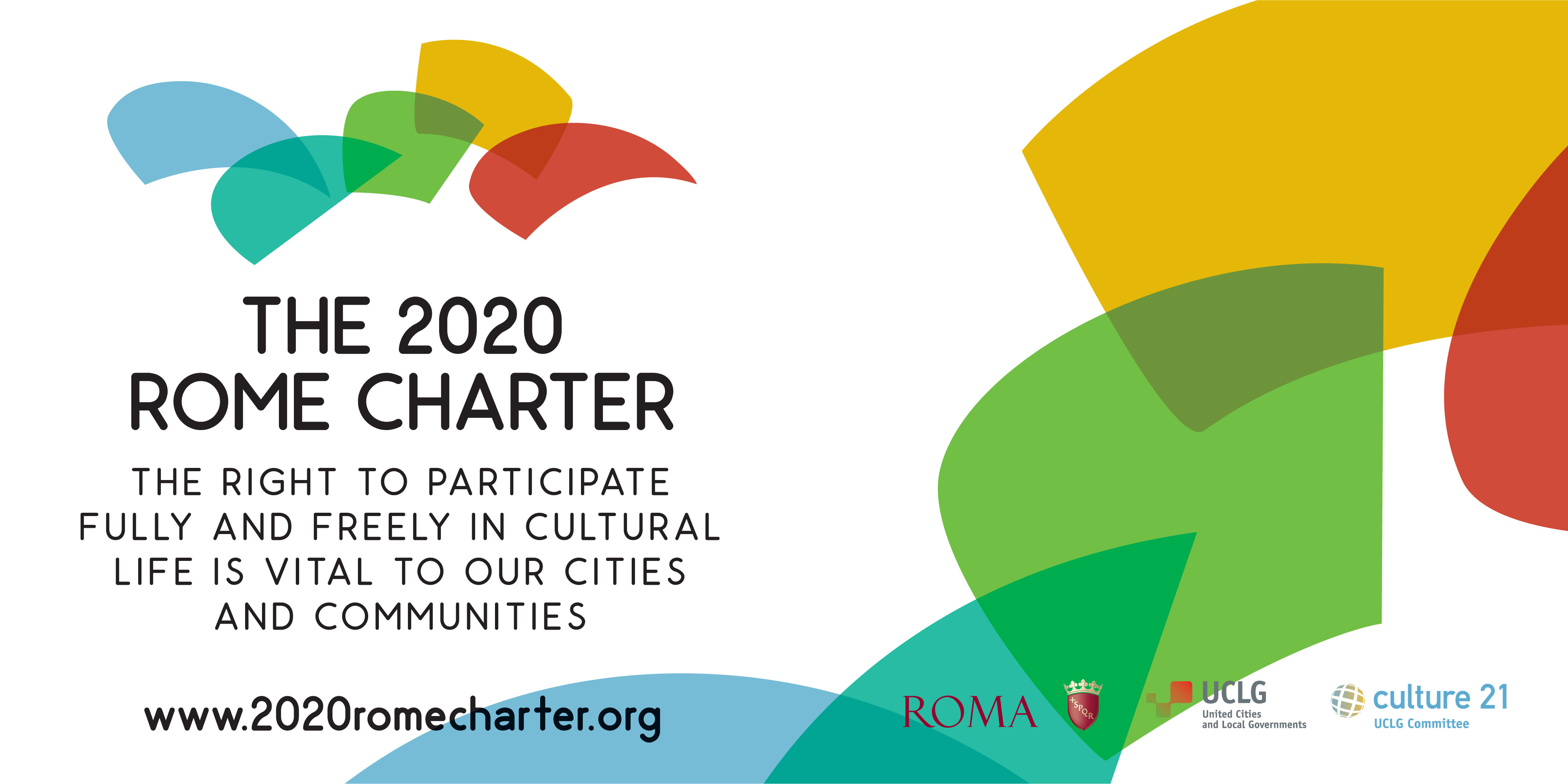 The UCLG Culture Committee and the City Council of Rome are working together to elaborate a document, provisionally entitled the "Rome Charter-Agenda on Cultural Rights". It will contribute to the global conversation on culture and development, with the aim to:
include the most compelling narrative on cultural rights, especially the Right to Participate in Cultural Life;
consider the impact of covid-19 outbreak in cultural life of cities and communities;
provide frames and options for future cultural policies informed by this crisis.
In this context, several online expert meetings and seminars with key cities, organisations, experts and networks on this issue are taking place between March and May 2020, including the UCLG Culture Committee consultation on 4 May 2020.
The Charter is aligned with the UCLG Presidency Decalogue for the COVID-19 aftermath, launched on 22 April 2020, which identifies culture as one of the key priorities to guide the advocacy of UCLG in the coming years, as an "antidote for the secondary effects" of the crisis.
The first public draft of the charter was launched on 29 May 2020, on the occasion of the Executive Bureau of UCLG.
The document is available in English, French, Spanish and Italian.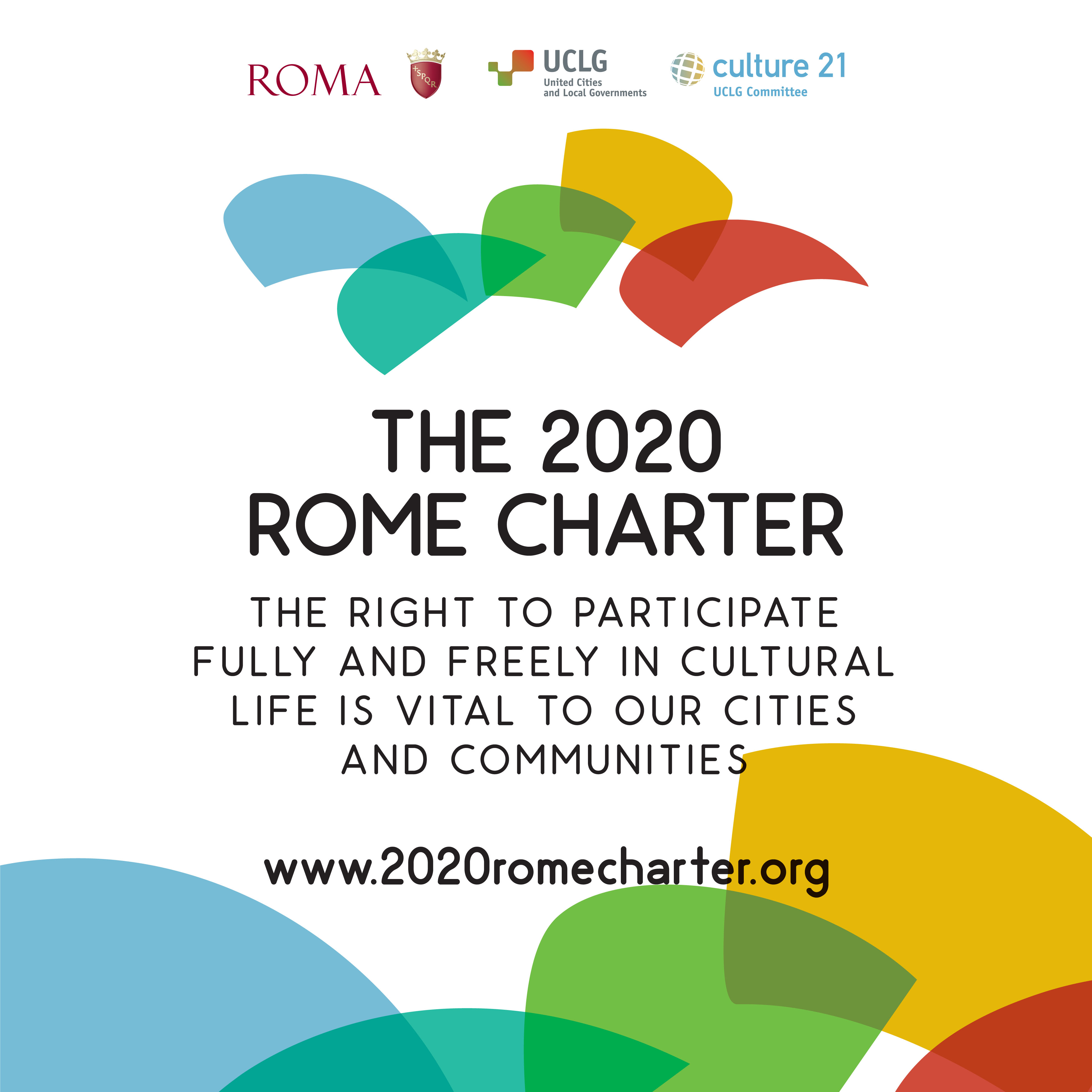 Link
---
The 2020 Rome Charter - first public draft 
See the dedicated website for more information: www.2020romecharter.org/