You are here
Culture at Work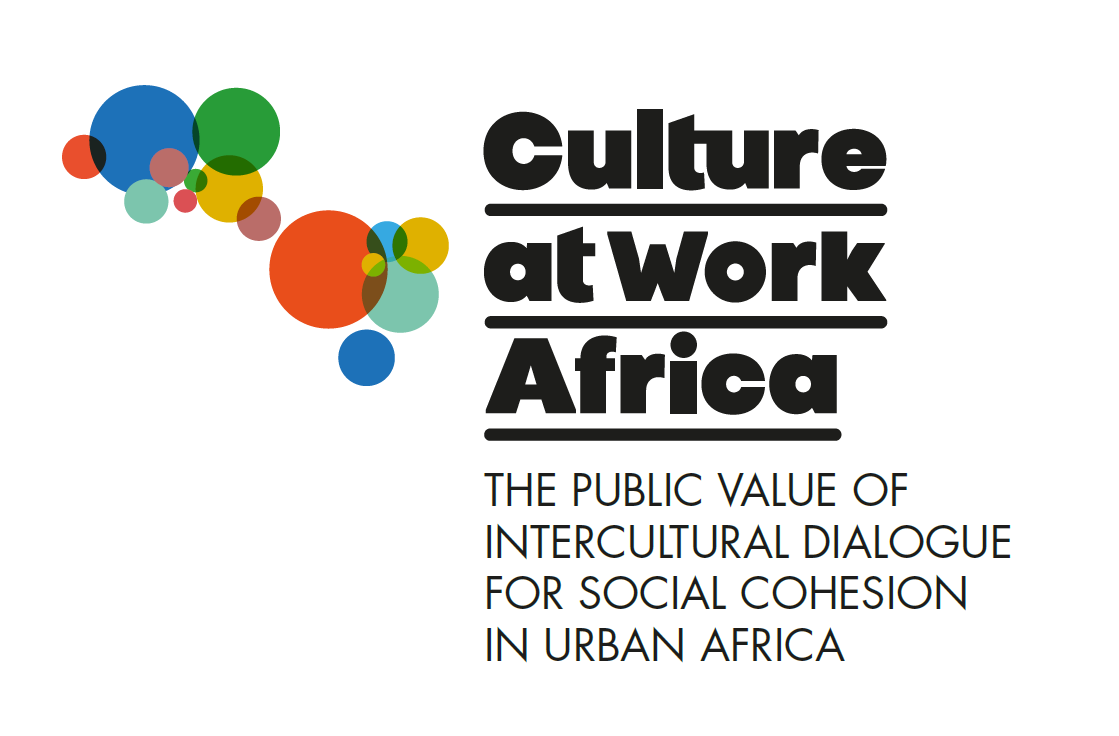 The Committee on Culture of UCLG , together with a consortium of eight African, European and international partners (including Interarts, the International Music Council - IMC, Bozar, the Culture Fund of Zimbabwe Trust, Culture et Développement, the Regional Center for the Living Arts in Africa - CERAV, and the Arterial Network), and with the support of the European Union, launched the  'Culture at Work Africa' project, aiming to promote the public value of intercultural dialogue for social cohesion in urban Africa.
Culture at Work Africa - Promoting the Public Value of Culture for Social Cohesion and Urban Development in Africa is lookint to support innovative on-the-ground projects aiming at developing safe and neutral spaces for intercultural dialogue and at promoting active citizenship and intercommunity relations. Projects will seek sustainable outputs and will foster multi-stakeholder national and transnational cooperation, inclusive societies, cultural diversity and equal dignity for all.
CALL
Check out the first call for proposals. Deadline: 21 September 2018, 12:00 GMT.
Check out how to apply to the call for proposals with this video.
More information here.